After the killing of Kashmiri Pandit government employee Rahul Bhatt in Budgam district of Jammu and Kashmir, journalist Aarti Tikoo said that the government should give arms to Kashmiri Pandits.
On the Koo app, Aarti Tikoo said, "Kashmiri Pandit Hindus have the right to keep and keep arms in Kashmir. The government should give us weapons and train us to defend ourselves.
Aarti Tikoo further said, "It is absolutely clear that systematic genocide against Kashmiri Hindus continues in Kashmir. No words can describe what phase Kashmir has gone through in the last three decades. It is a 'naked' genocide, which those in denial." who were supposed to protect helpless civilians".
Aarti Tikoo tweeted, Will the elite Left-liberal Hindus ever stand up for ordinary #KashmiriPandits slaughtered by jihadis in Kashmir? Ever feel the grief of #RahulBhat's family? Will they ever speak up for us? Will they ever have the spine to go to Kashmir & take a bullet in their chest for India?
In another tweet, Aarti Tikoo said "Dear @PMOIndia @HMOIndia, If you think those who sustained the conflict industry in Kashmir will change, you are wrong. I know we Kashmiri Pandits are dispensable, but if you don't stand by us, this jihadi war machine backed by a nexus will flourish in other parts of India too".
According to media reports, Rahul was a migrant Kashmiri Pandit who has returned to Kashmir as part of the Prime Minister's rehabilitation package, and locals joined hands as they condemned the murder of Bhat, who worked in the revenue department at the tehsil office in Chadoora Budgam.
Rahul's killing sparked massive protests in Pravasi Pandit Colony, Sheikhpora, and Budgam, where Rahul was staying. Scores of Rahul's accomplices sat on the road and termed the murder a "big security lapse". "We are not safe at all. The BJP government has also failed us," said the angry protesters and demanded strict punishment for the killers.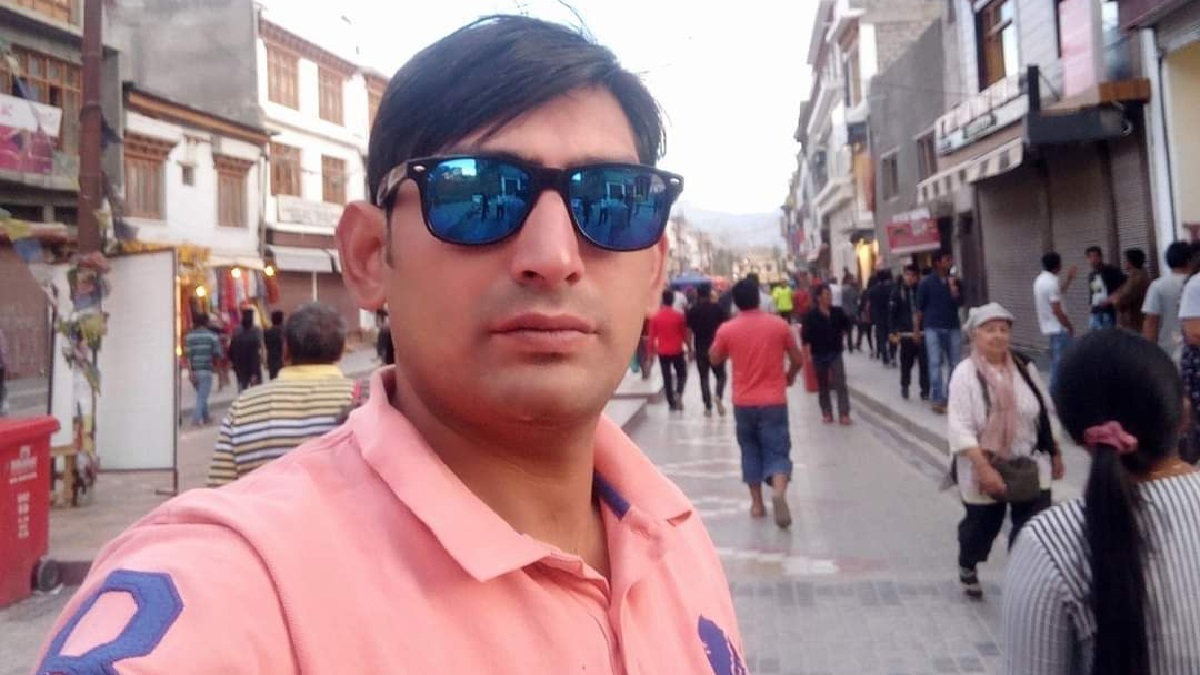 Soon after the incident, police officials reached the spot and launched massive raids to nab the culprits. A massive search operation was conducted at various places in Budgam district to nab the killers of the KP employee, a police official said. "Check-points were set up at various points to ensure that those involved in the Act are nil," the official said.
The incident drew widespread condemnation from all sides. Jammu and Kashmir Lieutenant Governor Manoj Sinha tweeted: "I strongly condemn the brutal killing of Rahul Bhat by terrorists in Budgam. The people behind this heinous terrorist attack will not be spared. The Jammu and Kashmir government stands with the bereaved family in this hour of grief.
One of the protesters said that migrant KPs are being targeted earlier and now even during BJP rule. "If rehabilitation costs lives, we would prefer to resign en masse and flee Kashmir forever," he said on condition of anonymity. "We are being made soft targets by the extremists. Militants should also make their policies clear. If they're out to kill us all, they should tell us the obvious. But the fact remains that the government has failed to protect us despite making tall claims."
Amidst screams and shouts, a woman protester said that she had not come to Kashmir to kill. "Is this rehabilitation the BJP has promised us? We do not want this rehabilitation. Police should catch the killers of Rahul. We also want to know why terrorists are killing us.
Inspector-General of Police (IGP) Kashmir Vijay Kumar visited Sheikhpora, Budgam to express solidarity and sympathy with fellow associates of the slain employee. However, the protesters urged him to bring Divisional Commissioner Kashmir to the spot.
"Why are these killings happening. Who are the Kashmir Tigers, and why are they killing us," a woman protester asked the Kashmir Police chief. "If they want to kill us, why don't they kill us all at once."
Meanwhile, Mainstream political leaders condemned the killing of an employee at Tehsil office Chadoora in central Kashmir's Budgam district. National Conference (NC) President and Member of Parliament, Dr. Farooq Abdullah, said, "I unequivocally condemn the dastardly attack on Rahul Bhatt. The sole purpose of such dastardly and heinous acts is to vitiate the atmosphere of Kashmir. I condemn the killing in the strongest possible terms. My heartfelt condolences to Rahul's family," he said.
Omar Abdullah said that targeted killings continue and a sense of fear grows unchecked. "I unequivocally condemn the murderous militant attack on Rahul Bhatt. Rahul was a government employee working in the Tehsil office in Chadoora where he was attacked. Targeted killings continue & a sense of fear grows unchecked. My heartfelt condolences to Rahul's family. RIP," Omar tweeted.
"This young man had his entire life ahead of him & to know that his life was so cruelly extinguished today is tragic. Rest in peace Rahul Bhatt," Omar said.
Peoples Democratic Party (PDP) president and former chief minister, Mehbooba Mufti said that the killing belies the false claims of normalcy in Kashmir.
"Condemn the gruesome act wherein a Kashmiri Pandit boy Rahul Bhat was murdered in chadoora. Another life ended and another family was devastated. My heart goes out to the bereaved family in this hour of grief. It also belies the false claims of normalcy in Kashmir," Mehbooba tweeted.
Jammu and Kashmir Pradesh Congress Committee (JKPCC) condemned the killing of a Revenue employee, terming the act as 'heinous and mindless'.
JKPCC has strongly condemned the killing of Revenue Employee Rahul Bhat in Tehsil Office Chadoora by unidentified gunmen, terming the incident a ghastly, highly condemnable and mindless act.
The perpetrators of the heinous crime must know that they cannot achieve anything by killing innocent people to satisfy their masters. Killings in any form are unacceptable, shameful and deserve strong condemnation from every section of people, JKPCC added.
JKPCC President Ghulam Ahmad Mir and various other party leaders have expressed deep shock over the killing of Rahul Bhat by unidentified gunmen and conveyed heartfelt condolences to the bereaved family.
They said the security situation has worsened to the largest extent in Kashmir while slamming the Govt for failing to ensure the safety of people especially members of the minority community. The leaders emphasized that the Govt must take effective measures to end the bloodshed.
JKPCC expressed solidarity with the family of slain Rahul Bhat and prayed for their courage to bear the irreparable loss.
CPI (M) leader Muhammad Yousuf Tarigami condemned the killing of Kashmiri Pandit employee Rahul Bhat in the Chadoora area of Budgam and termed the incident as unfortunate, and tragic and said such barbaric incidents have no place in a civilised society. "Such brutal killings are harmful to the society and can't be justified under any circumstances," he added.
Peoples Conference (PC) Chairman and former minister, Sajad Gani Lone condemned the killing of employees. "Strongly condemn the killing of Rahul. It is difficult to read the minds of these psychopaths who indulge in such killings. Yet another family is added to the list of victims of violence. May the departed soul rest in peace," Lone tweeted.
Former Cabinet Minister and Apni Party Senior Vice President Ghulam Hassan Mir expressed dismay over the killing of a Kashmiri Pandit, Rahul Bhatt who was shot at by the unidentified gunmen at Tehsil office Chadoora in Central Kashmir's Budgam district on Thursday afternoon.
You can connect with Ground Report on Facebook, Twitter, Instagram, and Whatsapp and Subscribe to our YouTube channel. For suggestions and writeups mail us at GReport2018@gmail.com 
Also Read